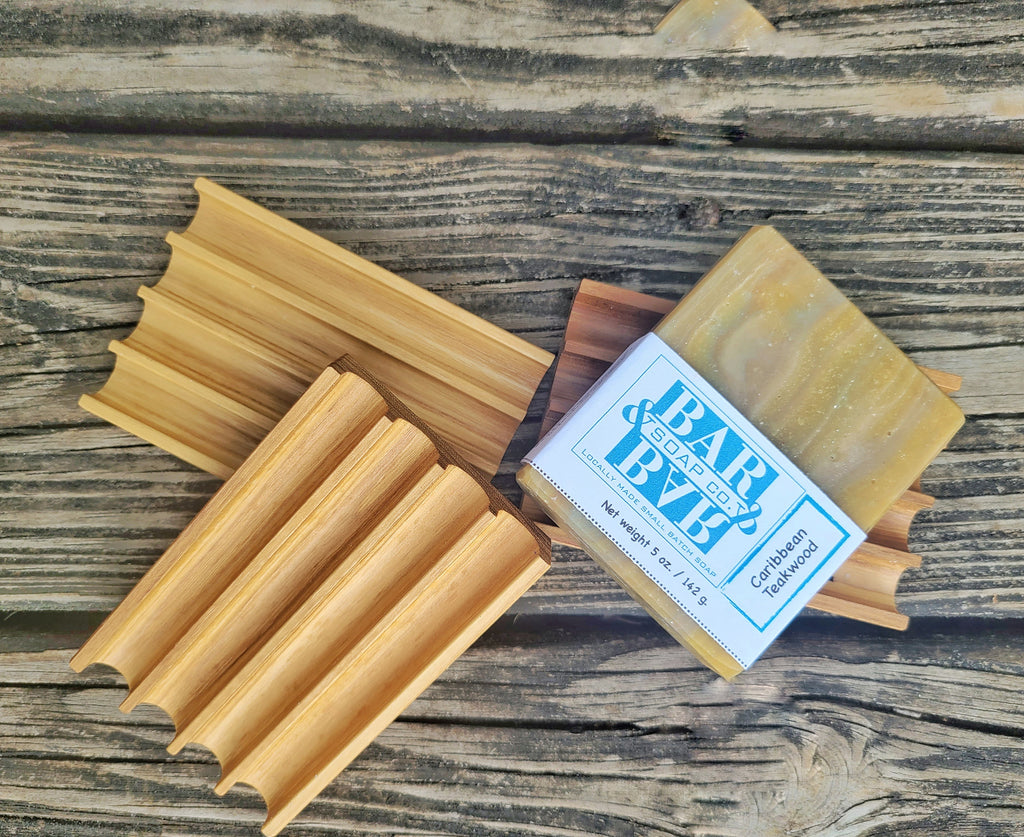 Keeping your soap dry in between uses is an important part of your handmade soap experience. Your soap will last for a long time and will remain nice and hard, as long as you use the right type of soap dish.
There are many different dishes and "soap saver" options out there. However, I only recommend this type of similar. Something with nice deep ridges to keep the surface of your soap as far away from water as possible. 

Once a week wash any stuck-on soap off your soap dish and set it in the sun to dry(a window is perfect). For the absolute best results from your soap dish, having two on hand is great. That way once a week you can clean and dry one dish and move your soap to a new one.